Sector: Schools, Colleges & Daycare
Classrooms, Buildings and Storage for the education and learning sector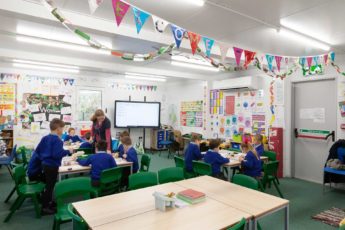 School Classrooms
Portable classrooms have improved significantly over the last 30 years and can now provide a good learning environment, up to two or possibly three storeys high.
We also have a range of options to expand or replace existing buildings on your campus. Cladding can be specified to blend with existing environments or used so that your classroom stands out as an exciting place of learning.
We prefer to supply new buildings where possible but if you have an emergency or limited budget we can also offer a range of pre-owned buildings which can be adapted to meet your needs.
One of the big benefits of modular buildings is that installation and disruption is minimal which allows buildings to be installed during holiday times, ready for the start of a new term.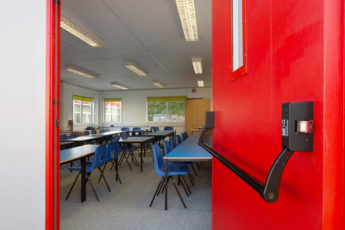 Creche, Nursery and Daycare
If you need accommodation for small children please contact us to discuss your requirements. Modular buildings are both a cost-effective and viable alternative to traditional build, as well as causing minimal disruption to your existing facility, especially when it is next door to young children playing.
On-site build time will be minimal by comparison as the modules are constructed off-site and simply joined together on-site. We can fit buildings out with classrooms, play areas, toilets and kitchens, all in attractive designs to create an inspiring learning environment.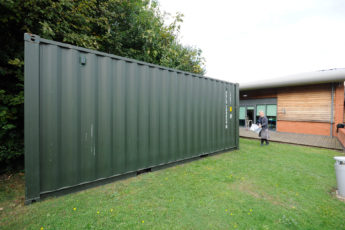 School Sports, Societies & Clubs
School sports, clubs, societies and maintenance teams all have items that can be stored in a shipping container, whether it's a temporary requirement whilst you are fundraising or a longer-term need.
Our range of containers in various sizes and configurations are available for sale or hire to meet a wide range of situations, including where there is restricted access. Our flat pack storage containers can be assembled on site or the bunded range of containers used to store liquids or products that are harmful to the environment such as fuel, oils and chemicals.