SECTOR: OVERSEAS PROJECT ACCOMMODATION & CAMPS
ACCOMMODATION FOR OVERSEAS CAMPS AND PROJECTS
If you are an aid agency, mining or exploration company or a charity, you will often have the need for accommodation and welfare facilities in remote parts of the world. Our flat pack range of cabins can be transported in shipping containers and on arrival, quickly and easily erected to provide comfortable accommodation a long way from home.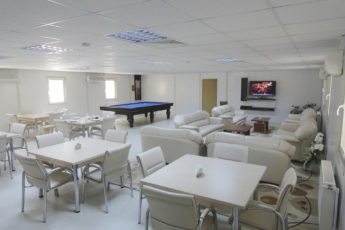 FLAT PACK CABINS
The design of flat pack cabins means that multiple units can be shipped inside a single shipping container and quickly and easily erected on site, by an experienced supervisor and local labour.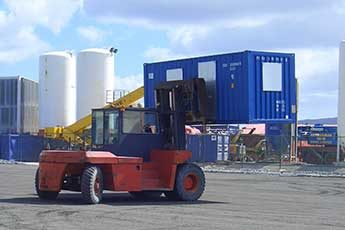 MODIFIED SHIPPING CONTAINERS
The other option is using converted shipping containers, suitable for particularly challenging environments where locally-erected units are not sufficiently robust or there is a shortage of local labour.
They are also ideal for any unit that requires a higher level of interior fit out, such as toilet blocks where all plumbing works can be completed using skilled factory labour rather than relying on the local workforce.