SECTOR: CLUBS, EVENTS & HOSPITALITY
STORAGE, HOSPITALITY AND WELFARE FOR SPORTS CLUBS, COMMUNITY GROUPS, PARISH COUNCILS, ADULT AND YOUTH CLUBS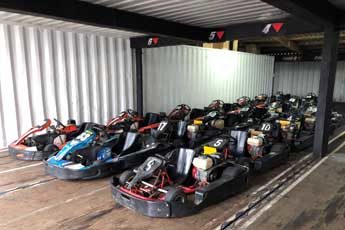 STORAGE
Most clubs or organisation have storage requirements and portable containers are by far the most secure and cost-effective solution especially if you are on a limited budget.
Sports and Youth clubs need to store a wide range of items such as toys, bikes, balls, nets, flags, protective equipment, mats, gym equipment, food and drink, tables, chairs, machinery. The strongest, most secure and vermin- proof option is the shipping container, available for hire or sale.
However if access to your site is limited, then the flat pack container could be the best solution, delivered in parts and erected on-site.
Golf, football, rugby, bowls, cricket and many other sports clubs need to store grass cutting and ground maintenance equipment. Usually highly desirable, these machines are ideally suited to being stored in containers to keep them out of sight and protected. For wheeled equipment we can provide a range of access ramps too.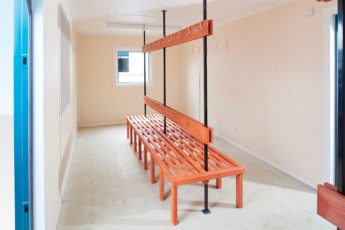 CHANGING AND WASH FACILITIES
Most sports and social clubs need to provide changing rooms, washing and toilet facilities. Our bespoke range of jackleg cabins or steel cabins can be designed and built to meet the exact requirements of your teams and coaches.
SPORTS HOSPITALITY, COMMUNITY ROOMS, HALLS AND MEETING SPACES
Many organisations, clubs and communities incorporate social areas and meeting space such as the clubhouse.
Our compliant modular or Euro modular buildings are ideal for this purpose and both can be designed to incorporate toilets, showers, bars, kitchens, meeting areas or any combination in any configuration, to meet the needs of your organisation.