SECTOR: BUSINESS & INDUSTRY
ACCOMMODATION, WELFARE AND STORAGE FOR BUSINESS & INDUSTRY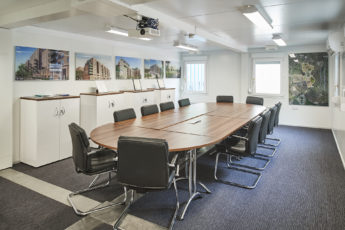 OFFICE ACCOMMODATION
Most businesses need some type of office accommodation, together with meeting and eating facilities.
We offer every kind of office accommodation – from modern iconic designs using shipping containers as a building block to fully compliant modular office buildings that equal any permanent structure in terms of quality and design.
Our Euro modular and jackleg range of cabins for sale are ideal for SMEs and also for satellite offices, distribution centres, transport yards or factory environments.
Bespoke jackleg offices can be built to your own specification – with a choice of door and window positions, lighting and so on – but if you need something more urgently, our standard jacklegs are usually available to go from stock.
Like all our products here at Portable Space if plans change we can move the cabin to a new location or remove and sell it on your behalf. Or if you are renting it, just call us and we will come and collect.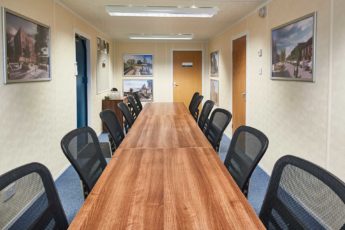 TEMPORARY OR SEMI-PERMANENT ADDITIONAL STORAGE, OFFICE OR MEETING SPACE
Businesses are experiencing uncertain times in the current economic climate which makes the flexibility of portable accommodation and storage particularly beneficial.
We regularly help customers to meet short-term or unexpected requirements far faster than any other option – whether it's the need for extra meeting room space, additional archive storage, storing seasonal stock or providing a temporary facility whilst toilets are being refurbished.
For larger spaces the Euro modular can be easily installed, configured on site to meet your individuals requirements for door and window positions and removed when required.
All these challenges can be solved with containers or cabins from our hire fleet or if you prefer to purchase a cabin or container, we can introduce you to specialist finance companies who can help.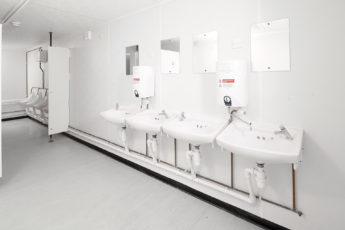 WELFARE FACILITIES

Businesses often struggle to meet their obligations to provide easy to clean toilet, washroom, drying room and canteen facilities on remote or satellite sites.
Our range of cabins and toilets to hire or buy in a range of sizes and specifications can meet this need.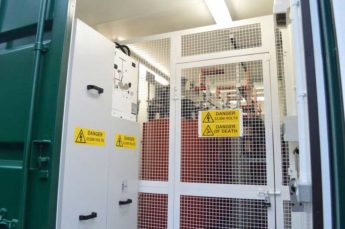 PLANTROOMS, SWITCHGEAR HOUSES & ENCLOSURES
Many businesses and industries have the need for rooms to store mechanical and electrical equipment.
These may be one offs for your own use or for onward sale to your customers.
We can provide a large range of bespoke container conversions using the ISO shipping container as a strong and extremely cost effective starting point.
Examples include, but not limited to:
Boiler rooms containers
Generator house containers
Battery storage bank containers
Water treatment, purification de-watering containers
Ballast water treatment units
Computer server room containers
Electrical switchgear and distribution containers
Control rooms
Radar containers
Specialist electronics including mobile communications
There are many benefits of converting shipping containers, including:
Speed – containers are readily available to convert from stock
Price – the starting container could not be built in the UK for the same price
Factory fit out and onward shipping – installation of equipment can usually be completed before final delivery to site
Shipping – containers can in many circumstances still be shipped overseas
If you need to store plant and equipment of any kind in a secure dry space please get in contact with our specialist container conversions divisions at support@worldclassshippingcontainersforsale.com